Abrir Índice
As a foreign citizen you can get your Spanish driving license following these steps. There are different licences depending on the vehicle that you want to drive so you have to know which specification applies for each of them.
Driving ages depending on the type of licence
Permit AM (mopeds and vehicles for people with reduced mobility): 15 years (a moped driver may not carry a passenger until the age of 18)
Permit A1 (motorbikes with a maximum power of 11kW and an engine up to 125cc): 16 years
Permit A2 (motorbikes with a maximum power of 35kW a power-to-weight ratio of under 0.2kW/kg): 18 years
Permit A (all type of motorbikes, with at least two years experience driving another motorbikes of category A1 vehicles): 20 years
Permit B (vehicles with a maximum weight of 3,500 Kg and with a maximum of 9 seats including the driver's): 18 years
Permit C (vehicles with weight over 3,500 Kg): 21 years
Permit D (vehicles for the transport of passengers): 24 years
Documentation needed
Once you have practised with our online driving tests, and you think you are full prepared, you need to make an appointment on the DGT office of your city and bring with you the following documentation:
Photocopy (and original) of a Spanish residence permit or a copy of your passport along with the NIE number.
Certificate of mental and physical fitness issued by the Authorised Drivers Check Centre. Check our search engine to find the nearest in your city.
Proof of address in Spain dated within 3 months.
Application form and application fee (Note: They will give you the form on the DGT office. The application fee for 2020 and car license is: 92,20 €).
Two passport-sized photographs.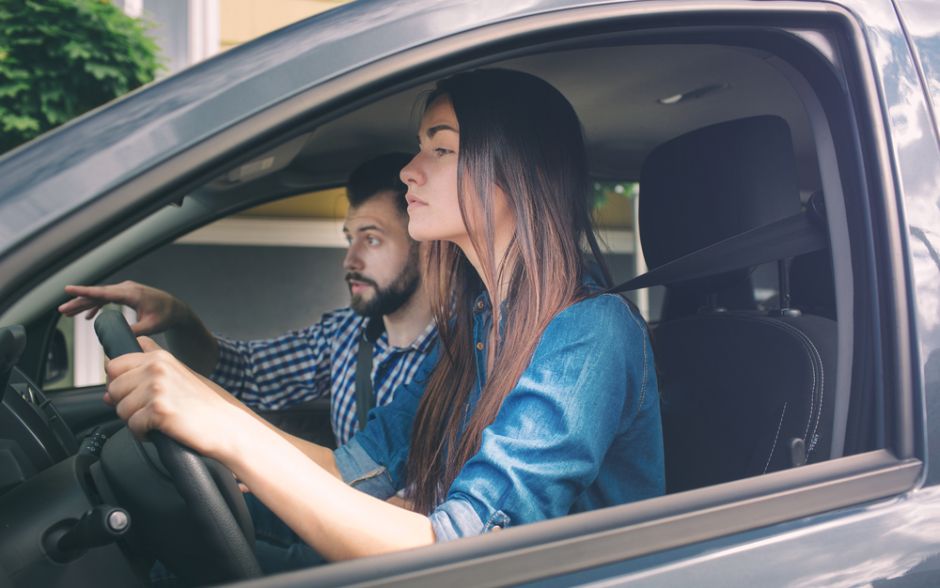 Driving theory test
There are two parts to the test, one theoretical and one practical and both must be passed for a driver to be considered competent to drive in Spain.
You can train in a traditional driving school, but there are not many of them offering English test at the moment in Spain. From PracticaTest we offer you a selection of 3500 driving test in english, with reviews and explanations, theoretical book and the help of an English teacher. We offer you the translation of all the updates that DGT launches.
The exam contains 30 questions, from a more than 2,800 question bank, and you will pass if you have 27 or more correct answers.
---